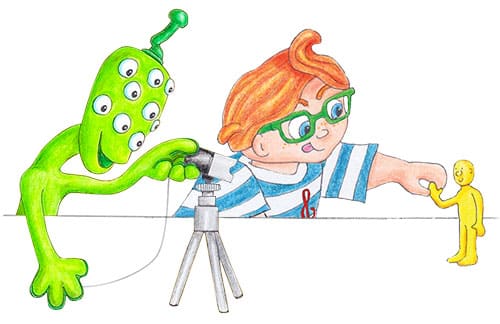 Do you love stop motion and want a fun way to learn how make your own films? At StopMoGo's workshops you can develop skills and realise your creative ideas through interesting themes and activities. All courses are led by model maker, animator and teacher, Emma.
Animate PAPER, PLASTICINE, PEOPLE and more…!
These fun online courses are packed with ideas, techniques and guidance on how to set up for stop motion. They come with videos to watch in your own time and sheets to print.
Stop motion activity kits
Customisable Birthday card
A fun stop motion greeting card that you can personalise to bring happiness and smiles to those you love!
Join Emma in her animation studio at these unique in-person classes. You'll get to create your own films, develop skills and realise your creative ideas through fun activities and marvellous puppets and props, whilst using the latest software and equipment.
Small class size. Limited places. All materials & equipment provided. All abilities welcome
Location: St Margaret's House, 151 London Road, Edinburgh, EH7 6AE
Create sensational Spring stop motion films. These workshops are going to be a real treat! With different activities each day, including bouncing bunnies, morphing 'chocolate', and lots more! 
In store is a range of fun to develop skills in both 2D and 3D animation, as well as some time to experiment.
You can do 1, 2 or all 3 days!
ChoccyWoccy Eggheads workshop
First you'll decorate, then bring a real chocolate egg to life, before taking it home in time for Easter!